I was the Project Manager for the Fall and Spring Journals for Broadside, a Literary Arts Journal created by Bradley University students. After weeks of collaboration with the Editor-in-Chief, these designs were printed and distributed across campus.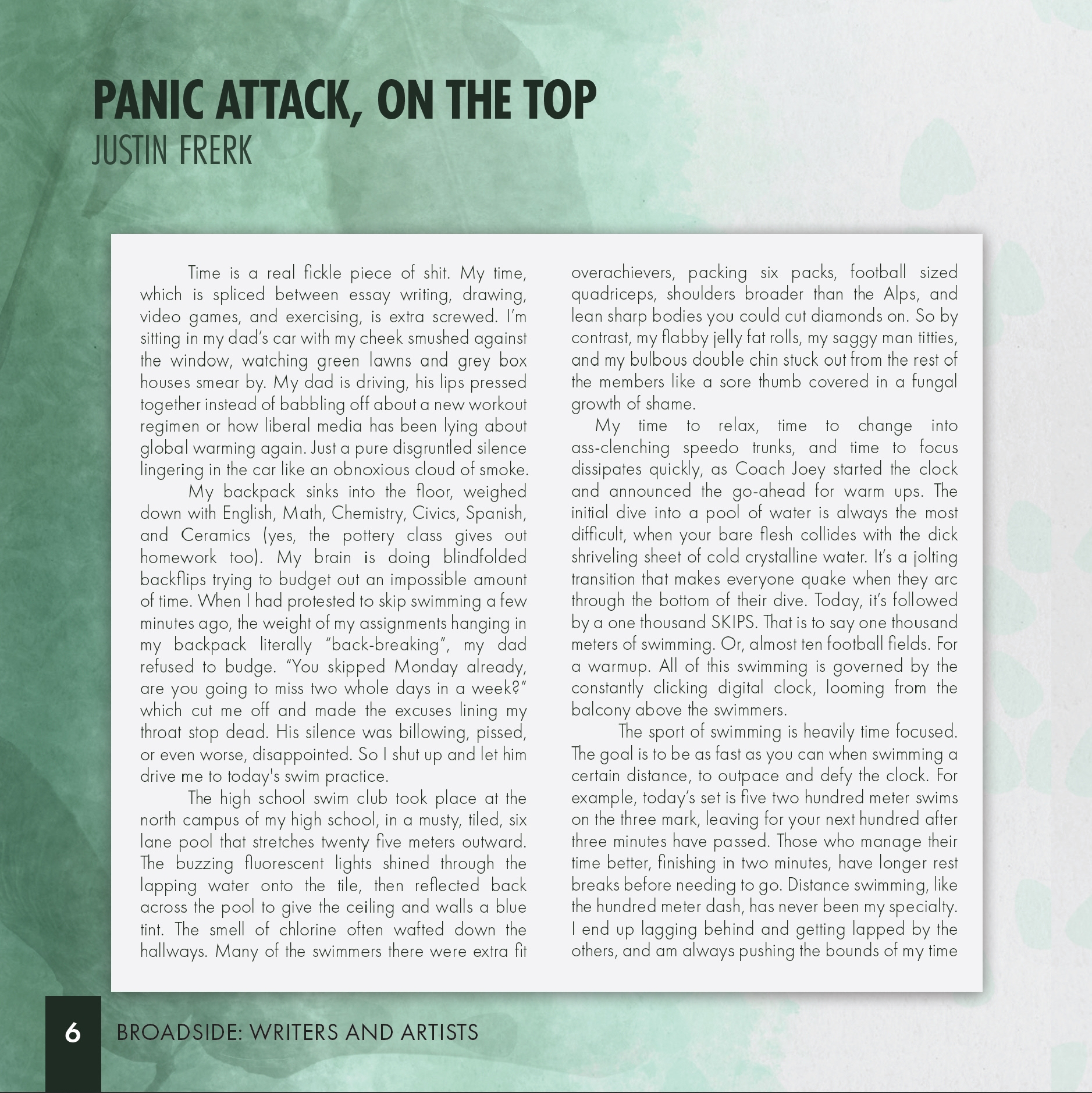 The Fall Journal was designed using Photoshop and InDesign, and the Spring Journal was solely designed in InDesign. During this project, I helped develop the theme for each journal, processed and organized submissions, and ordered the art, poetry, and prose so that each entry flowed smoothly to the next. I also created supplementary posters to help advertise the journals and the organization as a whole.
The Fall Journal was made up of 20 pages and the Spring Journal was made up of 92 pages.
I aimed to make my logo and iconography monocolor and consistent. I aimed to
minimize sharp edges and standardize spacing.
I've made several sticker design series on Redbubble. My goal with each was to 
create a cohesive series of images.