Larger Sprites
100 x 100 portraits depicting various birds, bugs, foods, and mushrooms
Smaller Sprites
24 x 24 sprites of various flora and fauna
User Interfaces
For a game project I'm working on, I've been creating pixel art UIs along with the smaller and larger sprites you see above that serve as icons and portraits. I wanted to work with a consistent and limited color palette, which is primarily made up of six colors.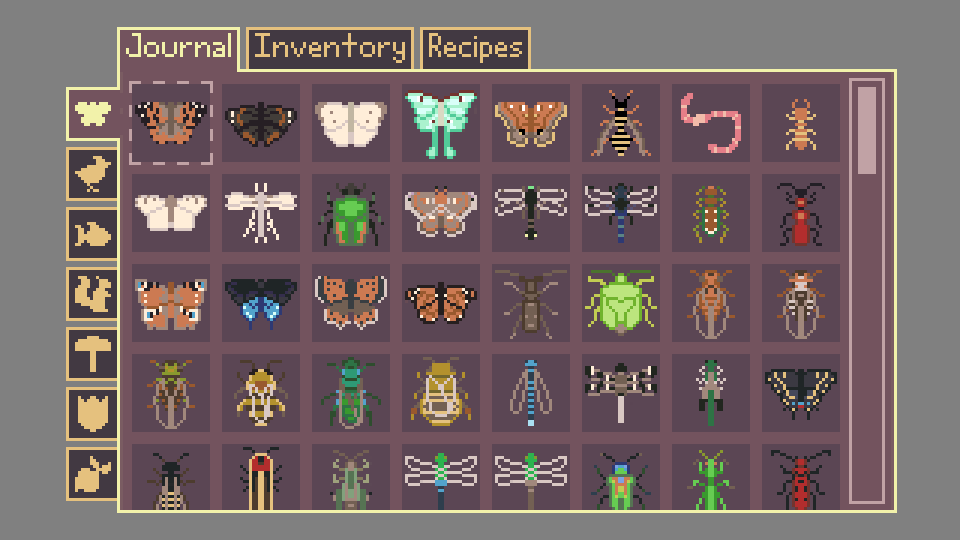 Character Animation
I animated an idle, walk, run, push, and jump cycle for my 62 pixel tall character
Character Expressions
Various expressions for character portraits for my game working within my limited color palette.
Fonts
I experimented with different sizes of a pixel font, from 7 to 9 to 12 pixel high character